DEEPER THAN DEEP MASSAGE
When we perform these rituals, they are really special. We can work on trigger points & talk you through stretching techniques
Aroma Stone & Facial Experience
75mins | £57.00
The perfect treatment duo. This deeply relaxing massage uses warm basalt stones to help melt away tension combined with a customised facial experience, this duo will leave you floating!
Mantra Ritual
60mins | £50.00
Back massage & facial combined in this muscle melting session
Deeper than deep Full Body Massage
60mins | £46.00
Deep rhythmic pressure massage to alleviate stress, ease aching muscles and revive the senses with this powerful, customised massage
Aroma Stone Experience
30mins | £32.00
Deeply relaxing hot basalt stones ease tension areas in the back, neck and shoulders whilst luxuriously warmed oils are massaged deeply into the body
Deeper than deep Back Massage
30mins | £30.00
Minimum time, maximum tension-relieving results. Specifically targeting the back, shoulders and neck areas, where you need it most
5 to 10K Leg Massage
30mins | £30.00
We're not just therapists, we run too and know all about trigger points and muscle aches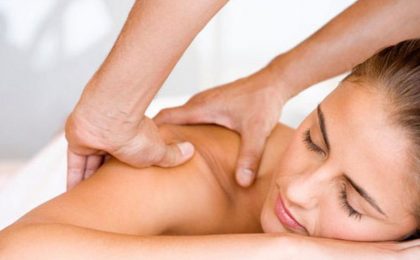 Book a massage online for easier convenience.