Mantra for Men
Men's skin behaves differently to women's. Shaving, sports and lifestyle all make their own demands. ELEMIS responds with high performance facial therapies designed to restore energy, dynamism and lustre to male skin.
Mantra for Men
60mins | £49.00
Back massage and facial combined in this muscle melting session.
High Performance Skin Energiser
45mins  | £35.00
The hard-working facial for ageing, dehydrated skin and tired eyes. It maximises cell regeneration, as steam and extraction decongests. Multi-dynamic facial massage sequences boost circulation, whilst scalp and foot massage deeply relax.
Deeper than deep Back Massage
30mins | £28.00
Minimum time, maximum tension-relieving results. Specifically targeting the back, shoulders and neck areas, where you need it most.
Deeper than deep Full Body Massage
60mins | £44.00
Deep rhythmic pressure massage to alleviate stress, ease aching muscles and revive the senses with this powerful, customised massage.
Aroma Stone & Facial Experience
60mins | £55.00
The perfect treatment duo. This deeply relaxing massage uses warm basalt stones to help melt away tension combined with a customised facial experience, this duo will leave you floating!.
Aroma Stone Experience
30mins | £30.00
Deeply relaxing hot basalt stones ease tension areas in the back, neck and shoulders whilst luxuriously warmed oils are massaged deeply into the body.
Skin Rejuvenation or Biotec Facial
45mins | £45.00
Using the latest facial technology systems.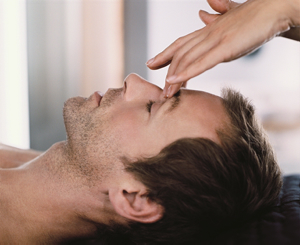 Book your treatments safely and securely online